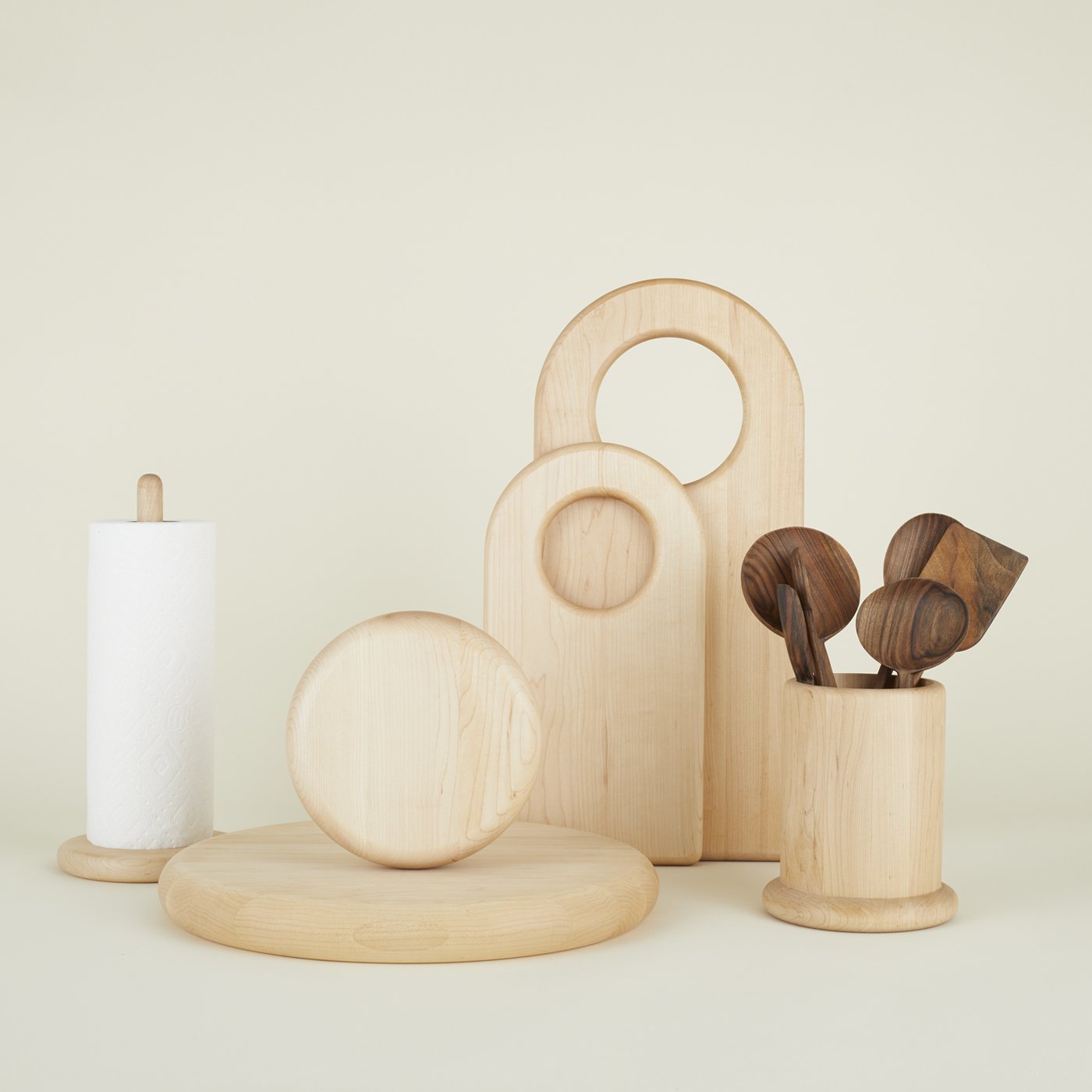 Simple Wood Arch Cutting Board
Simple Wood Arch Cutting Board

WOODA COULDA SHOULDA
Part of our Simple Wood Collection
Choose from 2 sizes
We love the large for serving up fruit and cheese for two, and the small for serving up fruit and cheese for yourself
Soft-turned, rounded edges and an ergonomic handle; makes using it a pure curvesome pleasure
Made in Portugal from maple wood
Material: Maple Dimensions: Small 15"L x 8"W Large 21"L x 10"W
Hand wash only. Dry right away to keep wood from cracking. Our Essential Waffle Dish Towel is super absorbent and will make this quick.

Oil regularly with food-grade oil, like mineral oil. (In a pinch, we use olive oil.) Occasionally, the wood might need to be lightly sanded for smoothness.

Don't leave near fire or hot metals - the wood can burn (but you knew that already). For more information, visit our Wood Care page.
Simple Collection
Our Simple Collection is all about pared back design, made from tried and true materials that last and last. These pieces are versatile and useful, designed with an easiness that makes them seem at home in traditional or minimalist spaces, and can make small moments feel nice and big ones feel… well, simple.
SHOP SIMPLE COLLECTION
Go ahead, allow your mind to wander.