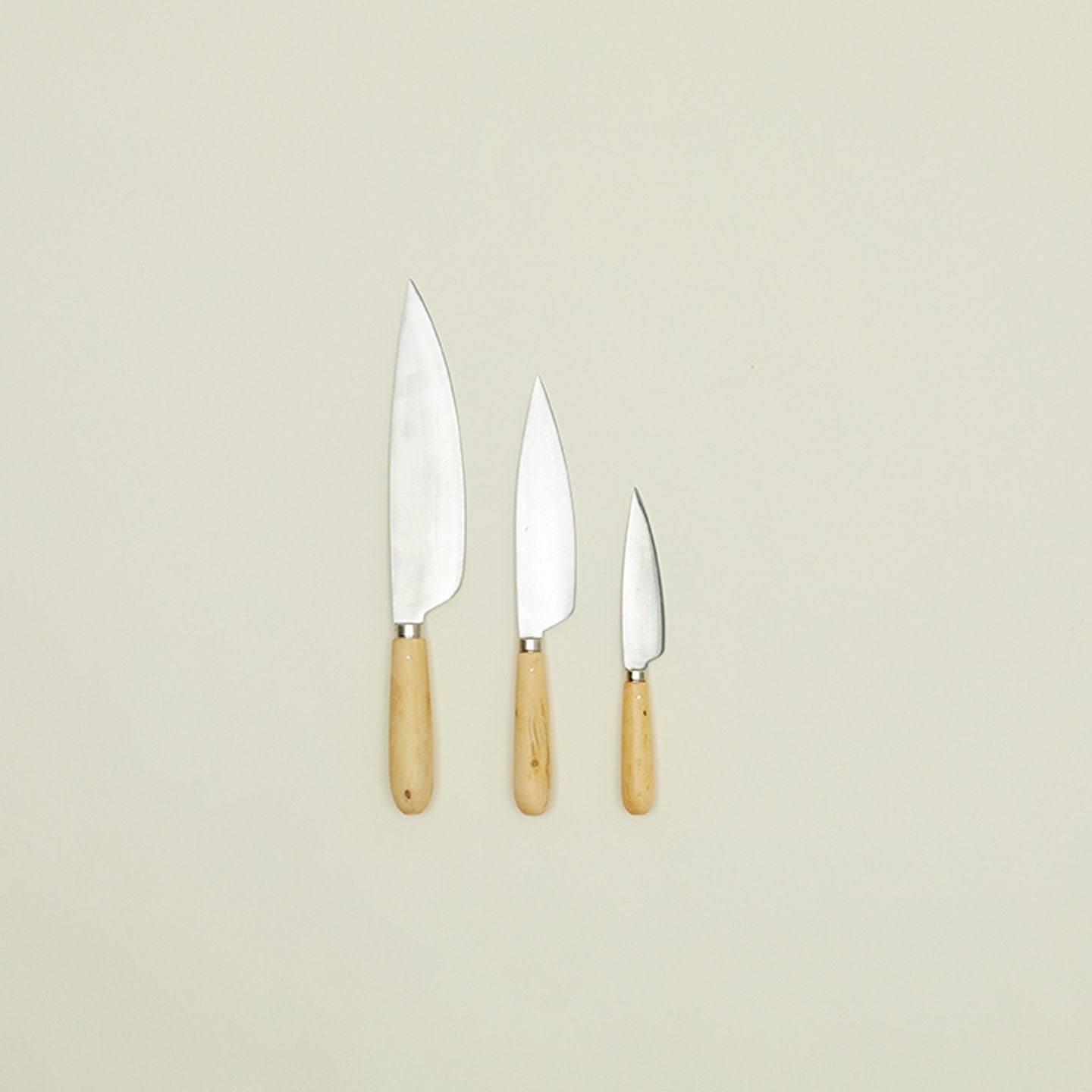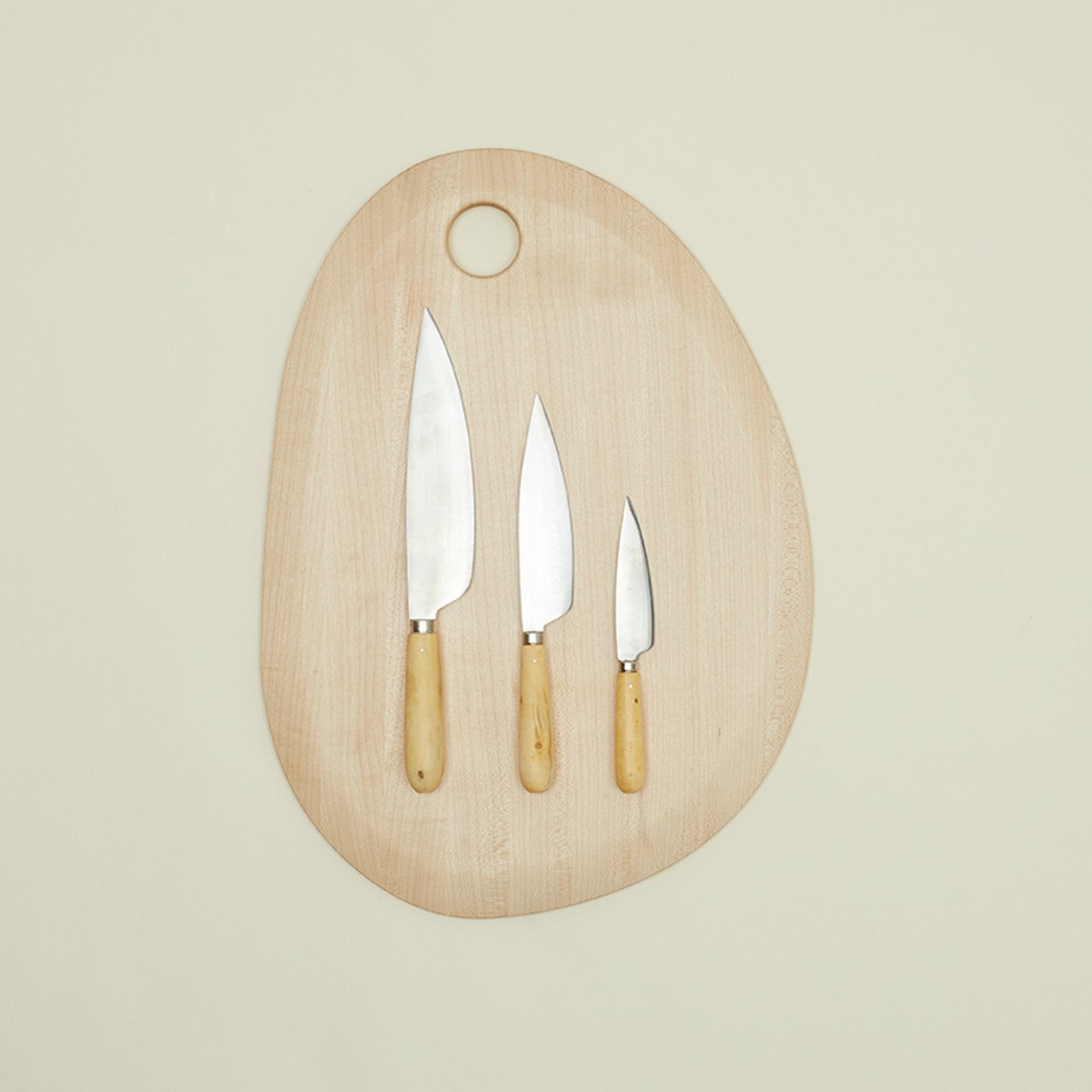 Boxwood Kitchen Knife

B SHARP

By Pallares Solsona, a third-generation family maker based in Spain
Hand-sharpened German carbon steel blade + a boxwood handle with full tang
Choose from 3 sizes
The last manufacturer of its kind in the region; founded in 1917 and built on traditional knife-making skills that date back to the 16th century
Material:
Carbon steel
Boxwood handle

Dimensions:
Small 8.25"L (4.5" blade)
Medium 11"L (6.5" blade),
Large 13.25"L (8.5" blade)

Pallares Solsona
Pallares Solsona was founded in 1917 by two brothers on a mission to make good tempered, extra sharp knives. Today, Pallares is the only knife-making workshop that remains of the original 24 in Solsona. We suspect they were able to outlive the competition by embracing modernization, while prioritizing traditional knife-making techniques + sharpening all their beautiful knives by hand.
SHOP PALLARES SOLSONA
Go ahead, allow your mind to wander.